There's nothing quite like the moment your favorite magazine comes in the mail. You throw the cell phone bills, the thank-you notes & the Pottery Barn catalogs aside before sinking into the couch with the latest issue. It smells good -- like a pleasant mix of fruity perfume samples and freshly printed ink -- and it
feels
good in your hands. It's a relaxing and enjoyable process as you flip the pages, dog-ear your favorites and store old issues for future inspiration.
So, imagine my surprise when I fell in love with the fabulous new trend of online magazines. My first thoughts were as follows: "It won't be the same," "I spend enough time on the computer," "No." But I was pleasantly surprised with the interactive process of reading these impressive publications. Are you on board yet? If you've hesitated in fear of giving up one of your most treasured past times, take the leap with a few of my favorites:
1. High Gloss
2. Lonny
3. Matchbook
4. Rue
The best part? Some of my favorite bloggers edit, write and create the content. So now, I digitally dog-ear my favorite pages (bookmark) and save a whole lot of space at home by letting each publication "store" my old issues right there on their sites. How convenient! And while I still keep one eye on the mailbox for my treasured and tangible magazines, I keep the other eye on Twitter for the links to these newest issues. Welcome to 2011!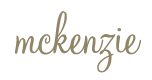 {images: one