I am so dying for Spring right now. Want to know why? I finished college today! And the sun stayed out until nearly 7:30 p.m. in honor of my big day. Now I'm so anxious for fabulous weather I can't even stand it. And what goes better with dreams of nicer days than the happy colors, vibrant patterns & girly touches of these Kate Spade accessories?
I'd wear all three of them together with my dark denim shorts & favorite white tee... and I'd be happy as a clam. Kate Spade truly nails the feminine touch!
Now that I'm done with school, I hope to make a swift return to the blogging world & perhaps even show my face at the gym again (maybe!). That extra hour of daylight has me feeling all sorts of motivated to "spring forward" into a happy & productive life this season. Here's hoping it lasts. Cheers!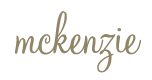 {images via kate spade ny}