I'm so proud and excited to see Emily, one of my greatest family friends from the Midwest, as the featured seller on Etsy this week! She's talented beyond words and I'm so in love with her mugs... we bought three just last night! I can't wait to sip my coffee and know that Emily's hands molded the very cup I drink from.
Head on over here to click through the DiTerra collection & read about her sources of inspiration
(Hint: she talks about how we would play dress up and put on skits in her basement!).
How are you enjoying the weekend? The sun is out, the clouds are not and the free time is abundant. Time to sign offline and enjoy all that goodness. That means you, too. Happy Easter!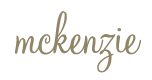 {images via etsy blog}