I stumbled upon a fabulous house with a fabulous story from The New York Times tonight and I must say, it's hard to find anything in this house that I don't like. The muted colors, the antique details, and the fresh flowers & citrus centerpieces. I love it all, especially the story of how it came to be:
"After Hu
rricane
Katrina destroyed the house... they bulldozed it, raised their lot four feet and built a classic cottage, complete with shutters and a picket fence, for $356,000
."
They pulled their favorite belongings out of the post-storm mess and refurnished, repainted & recreated their home. Do yourself a favor and click here for more gorgeous pictures & details. Happy Monday!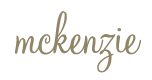 {images by sara essex via the ny times}