You wouldn't know it by stepping outside around here, but summer is certainly near. Long weekends at the lake & lazy afternoons on the beach are on my mind -- and so is the perfect bikini to go along with it.
I've been swooning over the above options from Anthropologie. Muted colors, playful ruffles & feminine silhouettes seem like the perfect combination for a summer suit, don't you think?
What's your go-to swim wear?
While I tend to resort back to a classic black bikini most of the time, I'd love to try something bolder this summer. Suggestions much appreciated!
It's a big week for us at work over here, and while the biggest hurdle has already been jumped, I have a feeling the excitement won't slow for quite a few days. And with that said, I'm off to bed. Cheers!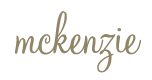 {images: one, two, three, four - all via anthropologie}