I love my accessories. I used to gravitate toward loud clothes to spice up my outfits. Hot pink & floral prints were hard to miss in my closet. But I've recently realized that my favorite look takes a simpler approach -- softer fabrics in neutral shades are typically more flattering and will go with everything... And allow for
lots
of fun accessorizing.
Wouldn't you just die for Kate Davidson Hudson's collection of goodies? The studded bangles, the vintage cocktail rings, the fabulous green crocodile skin clutch...
I suppose I should expect nothing less from ELLE Magazine's accessories director

(hello, dream job!),

but getting dressed in the morning sure would be fun with choices like that.
Happy Thursday! Anyone else having a crazy-busy, hectic week? Me too. Dreaming up my weekend plans already...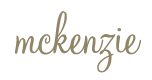 {images by jake rosenburg via the coveteur}