Going totally crazy for these wedding inspiration photos tonight. I love the idea of embracing God's naturally beautiful creations & using them in your wedding decor. What could be better than overgrown hydrangeas, a simple twine bow & a torrential downpour to celebrate your newlywed bliss?
Until I started blogging & closely following way too many other sites, I never really realized how many wedding-planning options were out there. But I say, why not stick with simple, unfussy details that can be found in your backyard? They can't go out of style and they're beautiful any time of year -- pretty hard to go wrong there.
Feeling inspired? Enjoy a few more of my favorite nature-inspired weddings & engagement photos from around the blogosphere:
Happy Thursday night, hooray! One of the first things I learned in college is that Thursday night is the best night of the week. And while I don't celebrate it quite like I used to, it still almost feels like Christmas Eve -- so full of anticipation of what's to come. What's to come in your weekend? I'm headed to the Gorge in my cowboy boots to see Luke Bryan, Band Perry
and
Tim McGraw. Yeehaw!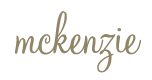 {images via unknown/pinterest; my bride idea; wit + delight}