You can't beat nature when it comes to summer accessories, and I'm obsessing over The Vamoose's earthy, handmade jewelry this season. Citrine yellows & natural turquoise nuggets create the perfect statement piece for the beach. And the classic gold chains add the perfect touch of glam. I'll take one of each, please!
Speaking of the beach, have you made it there this summer? I'm ashamed to say that I have not, but that will soon be changing! I'm headed into the wilderness for a weekend of camping on the sand for a few days next week -- any and all tips are much appreciated.
Happy Monday, all! It's already been a busy week & I'm anxiously looking forward to sitting down with a Skinny Girl Margarita & an episode of The Bachelorette. Cheers!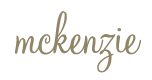 {images via the vamoose}