I'm positively drooling over these work spaces! While my office building gets a giant makeover these next couple months, I'll be spending many, many days working from home and would gladly take any of the above to call my own. It's tough to draw the line between cluttered & clean, decorative & distracting, and organized & overwhelming, bu
t a beautiful, inspiring work space is so important, don't you think?
Happy Sunday! I love the slow pace of this day. Long mornings spent sipping coffee in pajamas and extra special family dinners on the patio. That's my kind of day -- enjoy it!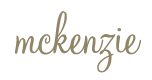 {images: one & two, rue mag; three & four, lonny mag}