With 365 days in a year, it's tough to come up with creative, fashionable looks day in and day out. Which pants go with which tee? Does this shade of blue go with this shade of green? A girl can only do so much!
That's why I love... the dress. When you find the perfect pattern in just the right fit, you can't go wrong. Throw on some colorful accessories and you're good to go. That's my kind of outfit, and I'm simply swooning over Anthropologie's collection. All three styles above can be toned down for work or totally spiced up for fun. Perfection! What's your go-to outfit? Do tell!
I'm off to another busy day at the office, in shock after looking at my calendar and realizing that we're halfway through August already. The summer flew by -- partly because it's my first summer not nannying by the pool all day, and partly because we haven't hit 80 degrees once this summer. Yikes. Happy Tuesday!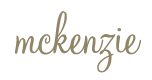 {images via anthropologie}