The leaves are changing color. Say it ain't so! When I was in high school and college, I thought time flew by. I never wanted to miss a night with friends, or a football game, or an awkward dance, because before I knew it I was a sophomore and then a junior and then, almost overnight, I was a senior walking through the field house in an ugly cap and gown.
Since graduating college, though, I've learned the true meaning of "time flies." Having a real job means that each week blends into the next, September no longer means the start of a new year and before you know it, you've been at your job for six months in what feels like two. And the leaves are changing!
Admittedly, the vast majority of you are already missing summer. Not me. I live for fall -- the weather, the fashion, the lifestyle. How could you not love chilly football weekends, the first pot of chili and dusting off your favorite boots and chunky sweaters? Eek!
I hope your week is off to a great (and not-quite-as-busy-as-mine) start, and you're taking a moment to appreciate the beginning of what is sure to be a fabulous fall. Happy Tuesday!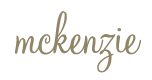 {images via: one, two, three}