I'm so glad I stumbled upon these playful shots over at Apartment 34. These Charlotte Taylor looks are so fabulously fun and they're certainly bright enough to lift my spirits after a rough couple of days (I'm sensing a trend).
And although I'm not quite bold enough to wear socks with heels or loafers with a sun dress, it's still nice to look at, right?
What do you think -- would you rock the socks-with-heels look? When done right, I think it's darling, but so many things could go so terribly wrong that I'm completely intimidated.
What are your weekend plans? I'm stealing away to Portland for a few days of shopping, exploring & happy hours -- can't wait! See you Monday, xo.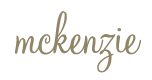 {images via charlotte taylor}