Happy Friday! Don't you just love this quote?
I feel like it perfectly describes most 23-year-olds like myself, and it's certainly making me feel better about life on this dark, rainy morning.
That's the [funny, frustrating] thing about life -- no matter how old you are or what stage you're at, there are always choices and uncertainties and "what-if's" and forks in the road. But I love how DVF puts it, because while it might not be clear which option to choose or which road to venture down, if you stay true to who you are and the kind of person you want to be, you'll be okay.
What are your weekend plans? My schedule is full of football games, hair appointments and birthday dinners, but I'm wishing I had some fabulous occasion to wear that floor-length fuschia gown to -- it's almost too gorgeous. Enjoy!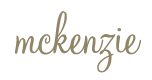 {image via the glitter guide}