Have you ever moved across the country? It's not easy, logistically speaking, and I'm feeling the pain as I settle into my new space in Chicago with nothing more than a few boxes of clothes. All the furniture, decor and pretty little accessories from apartments past got left behind in an effort to ship as little as possible. And while the shoppers at Goodwill were likely having a heyday, I was pathetically mourning a loss and envisioning all the work to be done to set up my new home.
But now, as I sit at my computer excitedly browsing for online inspiration, I'm having a new vision -- an adorable little apartment filled with brand new stuff, including patterned chairs, bold lighting and monogrammed touches throughout.
So as we welcome 2012, I can successfully use the cliched 'out with the old, in with the new' philosophy and embrace my blank canvas. Perhaps I'll even venture out to the local Goodwill and see if I can benefit from someone else's cross-country move!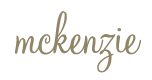 {images: Urban Outfitters Ziggy Chair, Anthropologie Rhododendron Chandelier & Oversized Zinc Letters}