I'm gleaning some serious inspiration tonight for my home & my closet from these images.
I love the built-ins, exposed wood and pedestal sinks in this townhouse.
It's clean colors and fabulous architecture instantly reminded me of J.Crew's same concepts (a pale blue, floor length skirt & a layered ruffle dress are seriously aesthetically pleasing). I really love when fashion and design overlap, don't you?
I hope your week started off with a bang. I'm off to watch The Bachelor and enjoy some take-out Thai food. Night, all!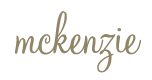 {images via brooklyn home company and j.crew}