Goodness gracious, The Coveteur has done it again. How fantastic is this sneak peek of Hillary Kerr's closet? The Editorial Director of Who What Wear clearly knows how it's done. Nothing too out of the box, but oh-so-stylish nonetheless. An adorable LBD taken to the next level with tiny blue buttons & a leopard print bowtie belt; a functional (& gorgeous) Chole bag; and two identical polka dot dresses from -- score! -- H&M. In need of a little fashion inspiration after Spring-cleaning out your closet? Count on The Coveteur.
Time to go shopping! Happy Wednesday, all.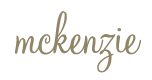 P.S. I made it to 100 followers, hooray! Thanks for all the love & support. Perhaps it's time for a celebratory giveaway soon. Stay tuned!
{images: photography by Jake Rosenberg. LBD by Jovovitch Hawk, belt by Rodarte for Target; Chloe bag; H&M dresses}