"Inviting" is an adjective I've always aspired to, whether it be in the way I carry myself, or the way I decorate my home. And this house has "inviting" nailed down. I envision neighbors dropping by to drop off homemade banana bread and strangers pausing to say hello during their evening stroll -- I know I would.
All I know is that
I spend far too much time dreaming of a home like this one in my future... talk about curb appeal!
Are you a front porch person? It's a sentiment that reminds me of the Midwest, where the neighborhood kids play night games & the moms borrow milk for baking. I might be biased, but I think it's the best way to live, and I'm certainly missing Wisconsin these days. Spring is the most wonderful time of year in a land where winter lasts six months... shorts & flip flops are the norm when the temperature passes 50; the smell of backyard barbecues fill the air come May 1; and everyone's outside, grinning from ear to ear because they haven't felt the sun since September. So, here's to everyone back home, likely coming out of hibernation this weekend. Cheers!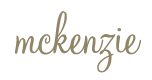 {image via tinywhitedaisies}