Yes, you read that right -- I said fall preview. Can you believe it? As much as I hate to admit that summer is rapidly disappearing, I always get a tad bit giddy dreaming of pulling out my chunky sweaters and tall boots in anticipation of the first chilly afternoon.
And oh my goodness, I'm feeling more than a tad bit giddy over Banana Republic's Mad Men Collection for fall.
So chic, so fun and so 1960's. Do you love?
I, for one, will definitely be adding some lace, pearls and a fabulous pair of cigarette pants to my fall wardrobe this year!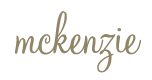 {images via banana republic}