I'm back in action with some exciting news to share...
I'm returning to my Midwest roots and moving to Chicago after the holidays! I'm all at once excited, terrified, anxious and hopeful for all that comes with a new adventure, and I can't wait to share details and stories with all of you along the way.
In the meantime, I'm knee deep in boxes, job searches and adjusting my wardrobe to fit in with big city style -- and frigid weather! For starters, I'm dreaming of opaque tights, classic accessories and the perfect fur vest. Stay tuned throughout the holiday season for more details and inspiration, and thanks for sharing in my new adventure with me!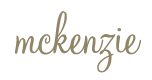 {images via: one, two, three}